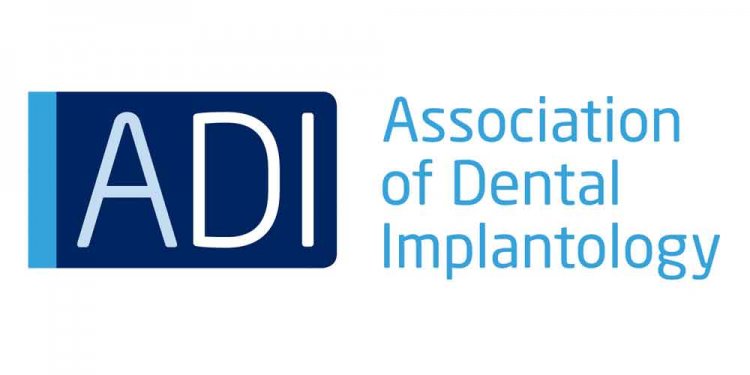 Association of Dental Implantology
The ADIA is a component society of the International Congress of Oral Implantologists (ICOI), the world's largest dental implant society. The mission of the ADIA is to develop educational criteria and training for certification. We strive to constantly provide cutting-edge, high quality programs that are affordable and interesting to all team members. The knowledge that we provide will increase your value to your practice and your career.
Why Should I Join?
As the number of implant practices in the world grows and develops, there is a need for auxiliaries to do the same. A goal of our association is to introduce implants into dental practices and increase knowledge related to implants to all members of the "team". This approach leads to increased office production and less stress in the workplace. It also serves to enhance your career and expand the scope of services and information you provide to patients.
Continuing Education
The ADIA focuses strongly on continuing education. We are always bringing you "cutting edge" programs to keep you up to date on what's happening in the implant world. In addition to our yearly multi-day symposium, we offer numerous specialty programs:
Dental Hygiene Implant Certification Program
Practice Management Implant Certification Program
Dental Assisting Implant Certification Program
Implant Coordinator Training Program
Advanced Dental Implant Techniques and Training Program
These comprehensive full day programs provide a wealth of knowledge specifically related to implant dentistry. All of our programs are open to any auxiliary regardless of previous training or position. We hope that this "cross-training" enhances practices and teams around the world.
Membership Benefits Include
Continuing Education Units and Certification Programs
Special status recognition for implant training
Newsletters and Tip Sheets
ICOI's Glossary of Implant Dentistry
Team Training Book
Tuition discounts to all ADIA and ICOI sponsored programs
Listing in ICOI/ADIA internet membership directory
Discounted educational material
Mentoring
Lecturing and publishing opportunities
A network of colleagues sharing personal and professional fellowship
Faculty
The ADIA trains a core group of leading educators and clinicians to present our programs both nationally and internationally. We hope this will encourage groups and offices to also host programs locally. Our Certified Educators can assist you and your group in designing and hosting a tailored educational program aimed at your target audience.
Credentials
The ADIA values your contribution to implant dentistry. Because we believe so strongly in the benefits of continuing education, we offer our members the opportunity to distinguish themselves by recording their educational and professional achievements at various levels of membership status, certification and fellowship.
The distinction of being a credentialed member of the ADIA can offer you:
Higher level of skill which benefits your career, your patients, your practice and your profession
Confidence in your capabilities as an auxiliary
Public recognition of professional achievement
Higher professional status and distinction among your peers
Satisfaction of advanced education
Value to your implant team
Access to special programs and benefits offered only to credentialed members
Working Together
The ADIA responds to member needs and requests and provides our members with high quality programs and materials for minimal dues. One way we achieve this is by inviting you and other members to write articles, clinical tips, case studies and questions that we can utilize for publication. At our symposia, we provide the opportunity for you to conduct table clinics and presentations, be an active member and share your experiences, ideas and expertise.
Share this article
Related Posts