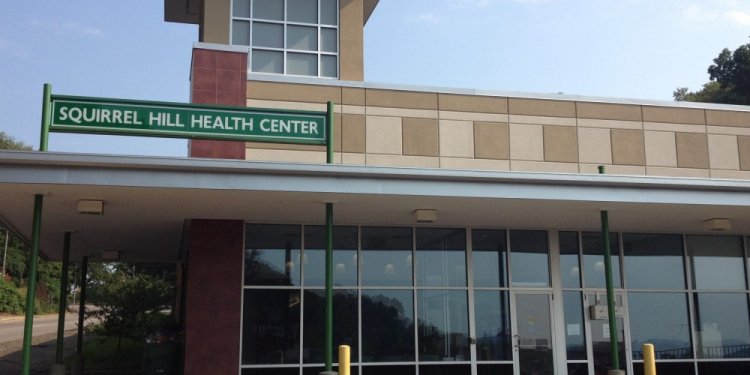 Squirrel Hill Health Center Dental
Squirrel Hill Health Center recruits dedicated and dynamic individuals who understand its mission of providing high quality primary and preventative health care to our community, particularly to those who are underserved.
Squirrel Hill Health Center is an Equal Opportunity Employer
Registered Nurse – Full-Time
Non-profit community health center seeks a full-time RN for Patient Centered Medical Home primary care team. Position responsibilities include telephone triage, health promotion and preventive care with an emphasis on quality. Candidate must be a team player, interested in a diverse patient population that includes many refugees and immigrants. Ability to work with patients of all ages and backgrounds is essential. Experience in electronic health record and good computer skills a must. Fluency in a second language is preferred. Full-time. Pay commensurate with experience.
Care Navigator
Dynamic federally qualified health center seeks full-time Care Navigator for care navigation team at growing multi-site primary care practice with locations in Squirrel Hill and Brentwood. The practice provides outpatient medical care for all ages, behavioral health, and dental services. Qualified candidate will be an MSW with a commitment to connecting a diverse group of patients to community resources. Requirements include a working knowledge of area social service networks, health insurance issues, and an interest in immigrant and refugee populations. Must have excellent communication, computer, and people skills. Seeking a team player with a passion for working with the underserved. Fluency in a second language a plus, preferably Spanish. Salary commensurate with experience. Competitive benefits. EOE.
Peer Support Specialist
The Peer Support Specialist (PSS) will work with the SHHC Behavioral Health and Clinical teams to provide behavioral health services that foster supportive peer relationships with and among the persons receiving primary care and integrated behavioral health services at SHHC. The PSS by definition is a person who has experienced mental illness, and who will utilize her or his personal experience to instill a sense of hope and optimism for SHHC patients. If fluent in a language other than English, the PSS may be called upon to interpret in appointments with patients of the same background, or to co-lead groups from specific communities in order to help SHHC provide culturally competent care to all. He/she will report to SHHC Clinical Support and Care Coordinator, and will be an active and engaged member of the SHHC BH Team in creating a Patient Centered Medical Home for all, regardless of background, income or insurance status.
Qualifications:
Having lived experience as a refugee would also qualify as the shared experience we are looking for. • Nepali, Arabic, and Spanish in addition to English speaking skills will be beneficial. • Completion of state approved training as Certified Peer Specialist. • A self-identified current or former user of behavioral health services. • High School diploma or GED. • At least 12 months full or part-time paid or volunteer work experience. • A commitment to recovery, choice, empowerment, and peer support. • Ability to establish a trusting relationship with peers, including excellent interpersonal skills. • Detail oriented with good writing and organizational abilities. • Ability to network within the community and work with diverse populations. • Computer proficiency including Microsoft Word and Excel.
Bilingual in Spanish/English or Arabic /English is a plus
Current Certification as a Certified Peer Specialist is a Plus
Medical Assistant
Community Health Center seeks a full-time Medical Assistant to provide direct services to patients in our Primary Care Center. The Medical Assistant will act as a liaison among patients, clinicians and staff by phone or in person. Responsibilities include patient preparation, vitals, phlebotomy, specimen processing, testing, scheduling and other tasks. Responsible for ensuring smooth and timely flow of accurate information in order to provide the highest quality patient care. Requires excellent interpersonal, telephone and communication skills with the ability to follow logical and timely approaches to solving problems and making decisions regarding managed care.
Qualifications: Medical Assistant certification from an accredited school and a minimum of 2 years of experience in a medical setting. Experience with electronic health records required. CPR certified. Must be committed to providing high quality care to underserved populations. Second language a plus. Some evening and weekend hours required. Salary commensurate with experience. Competitive benefit package.
Full-Time Psychiatric Nurse Practitioner or Physician Assistant
Non-profit community health center seeks full-time Psychiatric Nurse Practitioner or Physician Assistant to work with behavioral health and clinical teams. The position will be responsible for managing psychiatric care for our patients in coordination with staff psychiatrist. Duties include initial Psychiatric Evaluation of client and subsequent follow up visits for medication and evaluation management. Must be committed to providing high quality care to diverse, low income and underserved populations. Successful candidate will have 3 – 4 years of experience in the field. Full-time position with competitive salary and benefits.
Share this article
Related Posts