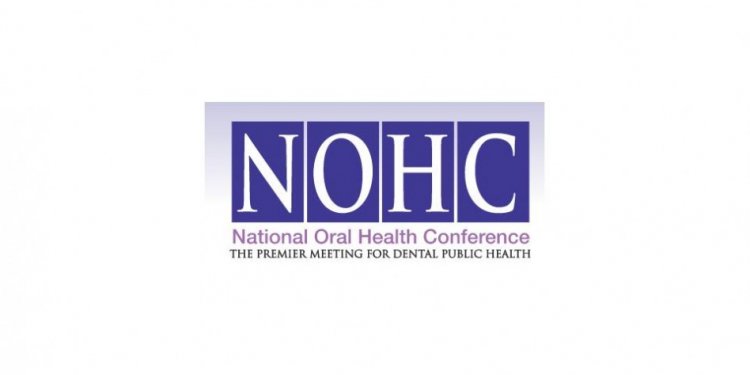 National Oral Health Conference
The American Association of Public Health Dentistry (AAPHD) Council on Educational Affairs invites abstract submissions for the General Poster and Oral Presentations sessions for the 2017 National Oral Health Conference® (NOHC)
The Council is interested in issues relevant to dental public health. These may include scientific research, community-based interventions, workforce issues, epidemiology of oral diseases, oral health disparities, oral health policy, oral health promotion and program evaluation.
Below are the abstract requirements:
• Title word limit: 30
• Abstract word limit: 250 words, exclusive of the title and the source of funding.
• The words Objectives, Methods, Results, and Conclusions must be included in the body of the abstract and are included in the 250 word limit.
Your preference for a poster or oral presentation will be acknowledged. However, the final decision on presentation format will be the decision of the AAPHD Council on Educational Affairs.
Abstracts can be submitted online between October 14, 2016 and December 9, 2016 (midnight CST). Notification of selection will be made in February 2017 via email.
Due to the Holiday, the submission deadline has been extended to 11:59pm CST, December 9, 2016.
To begin your abstract submission, click here
Please note:
NOHC utilizes an online submission process.
Only abstracts submitted online are accepted, no exceptions.
Abstracts to be considered for the AAPHD Student Merit Award program should not be submitted online a second time for the General Poster Session.
Authors may be listed on multiple abstracts, but an individual can present only one (1) abstract limited to an oral or poster format.
Only one (1) author/co-author can present the abstract (either oral or poster format) at the conference.
Funding sources must be identified.
Presenters must have permission to present data/abstract when it is submitted for consideration
Conflict of interest disclosure is required for all authors/presenters.
You will receive an immediate e-mail acknowledgement of your abstract submission.
Share this article
Related Posts