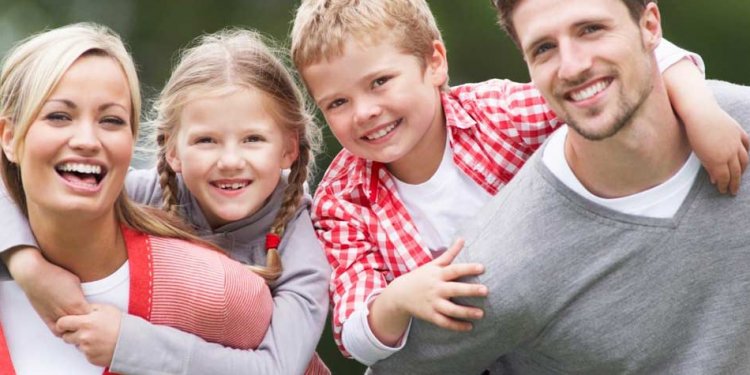 Smile Health Dental care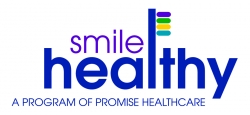 SmileHealthy is a dynamic collection of dental programs that work to improve the oral health of the community through providing preventive care, treatment, and education.
Head Start Dental Clinic – SmileHealthy provides comprehensive dental care from exams to specialty services for children enrolled in the Champaign County Regional Planning Commission's Head Start/Early Head Start. The care is delivered at a permanent clinic at the Rantoul school and setting up mobile clinics at other Head Start sites. Care is available to the entire family of an enrolled child who uses SmileHealthy as their dental home.
SmileHealthy and Parkland Dental Hygiene tips for parents of babies and young children
Mobile Dental Program – SmileHealthy's mobile dental program sets up inside dozens of locations each year. The program serves as the Champaign County Board of Health's Child Dental Access Program as well as the school sealant program for several county schools. The program provides exams, preventive services, and even treatments including filling cavities and extractions for both children and adults.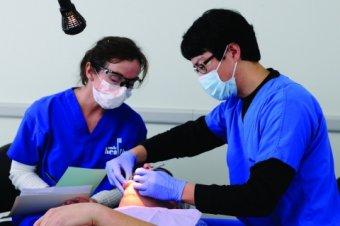 Dental Health Education – SmileHealthy provides oral health education and counseling to over 7, 500 contacts each year. Our education program works in the Frances Nelson medical clinic visiting with women receiving prenatal care and families during Well Child clinics, provides monthly classroom education to all Head Start enrolled children, meets with patients who have visited the emergency department for dental issues, as well as attending several community events and health fairs each year.
SmileHealthy - Parkland Hygiene Program Education Video
Pediatric Restorative Outpatient Surgery – Once a month SmileHealthy dentist(s) provides comprehensive treatment under general anesthesia in a hospital setting. The program cares for three low-income children each month who have extensive treatment plans often needing 10-20 treatments at once.
SmileHealthy - Parkland Hygiene Preventing Early Childhood Decay
More about the Dental Center
The SmileHealthy Dental Center at Frances Nelson is dedicated to providing excellent oral health care to the underserved community.

Services provided:
Extractions and fillings
Restorations
Cleanings
Full exams
Dental health education
Limited urgent care
To set up an appointment, call the SmileHealthy Dental Center at (217) 403-5477. While new patient appointments may be full for weeks out, appointments regularly open up for those who are available for same day, next day, or walk in and wait appointments.
The first appointment will be a New Patient Exam, at which the doctor will take x-rays and diagnose any needed treatment. A second appointment will then be scheduled to begin your treatment plan. Typically our dentist will do extractions first, with future appointments for cleanings and finally filling cavities. Care that is beyond the scope of our clinic may be referred to an outside provider.
Emergency appointments can be scheduled promptly. However, during these appointments the dentist will only focus on the area of severe pain.
The center accepts Medicaid, private insurance, and self-pay patients.
Prior to scheduling an appointment, you will need to bring in a completed New Patient Packet - Dental (available at bottom of the page); Patients that do not have any insurance will be charged on a sliding fee scale based on their income. When you come to your appointment, bring your insurance/Medicaid/Medicare information and/or your copayment (amount varies).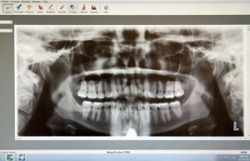 Preventative care and treatment are also administered via one of the many mobile clinics. Oral health is promoted by making free dental supplies, such as toothbrushes and paste, available to those in need. Additionally, the SmileHealthy Education Advocate works with schools and other outlets in the community in order to increase oral health knowledge.
The SmileHealthy programs and Dental Center works in collaboration with Parkland College's Dental Hygiene Program. Collaboration includes student clinical community rotations, supporting curriculum like community health, and special clinical events like Day of Healthy Smiles and Give Kids a Smile with the Illini District Dental Society.
NOW HIRING DENTIST
Promise Healthcare, NFP seeks a Dentist to provide general dentistry services in its Champaign location. The successful candidate will have a Doctor of Dental Surgery degree or a foreign academic equivalent, a National Board of Dental Examinations Certificate and an Illinois Department of Professional Regulation license. Interested applicants should send their written resume to Nancy Greenwalt, 819 Bloomington Road, Champaign, IL 61820.
FTCA Deemed Health Center
The dental center is part of a Health Center Program grantee under 42 U.S.C 254b, and a deemed Public Health Service employee under 42 U.S.C. 233(g)-(n).
Share this article
Related Posts