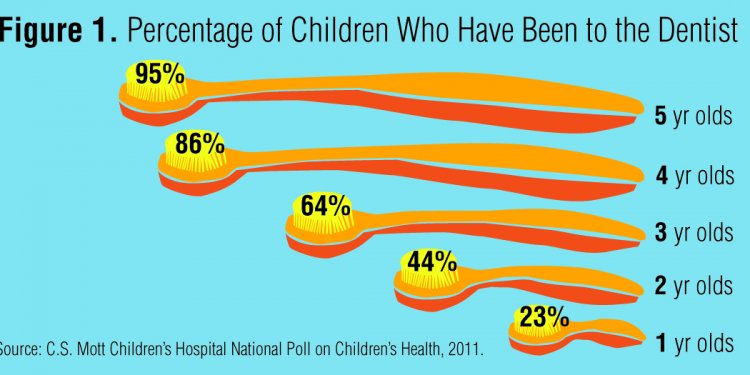 Childrens Oral Health
The Children's Oral Health Program is part of the Family, Maternal and Child Health (FMCH) Programs in Contra Costa Health Services. It was founded in 1977 to provide preventive dental services to children in low-income areas of the county. The program works in collaboration with schools, preschools and community partners to increase access to oral health services, by linking families with no- or low-cost resources.
School-Based Oral Health Services
The Children's Oral Health Program offers a variety of services to elementary schools and preschools that meet the Children's Oral Health Program's criteria for participation. All services are provided free of charge and are performed by licensed staff.
Oral Health Education - Children learn the proper way to brush their teeth, how cavities can be prevented, and how good nutrition helps keep their teeth healthy.
Dental Assessments - Program staff perform visual screenings to check the health of children's mouths. Parents receive Dental Health Report Cards with our recommendations.
The Basic Screening Survey (BSS) developed by the Association of State and Territorial Dental Directors (ASTDD) is utilized diagnosis for the dental assessment. The BSS is not a thorough clinical examination and does not involve making a clinical that results in a treatment plan. The assessment is intended to identify gross dental or oral lesions.
Dental Sealants - Children in third through sixth grade are examined to determine if they need sealants. Sealants are place on the chewing surfaces, or pits and fissures, of the permanent molars. Sealants are plastic coatings that make it difficult for plaque to adhere to grooves of these teeth, reducing the risk of developing caries for several years.
Fluoride Varnish - Children that receive dental sealants also receive Fluoride Varnish. A topical application is painted on the smooth surfaces of the teeth.
The purpose of applying fluoride varnish is to retard, arrest and reverse the process of cavity formation. The Program follows the guidelines established by the Association of State and Territorial Directors' Fluoride Committee and the American Academy of Pediatrics.
Kindergarten Exams - Lack of access to dental care is a problem for many California children. Children in pain are unable to concentrate and learn in school. The kindergarten dental checkup requirement mandated by State Law (AB1433) requires that children entering public school for the first time, in kindergarten or first grade must have a dental check up by May 31 of the first school year. is now optional While this program is now optional, the Children's Oral Health Program can assist in referring you to a dental care provider who may be able to assist you with getting your child a dental check up.
Share this article
Related Posts